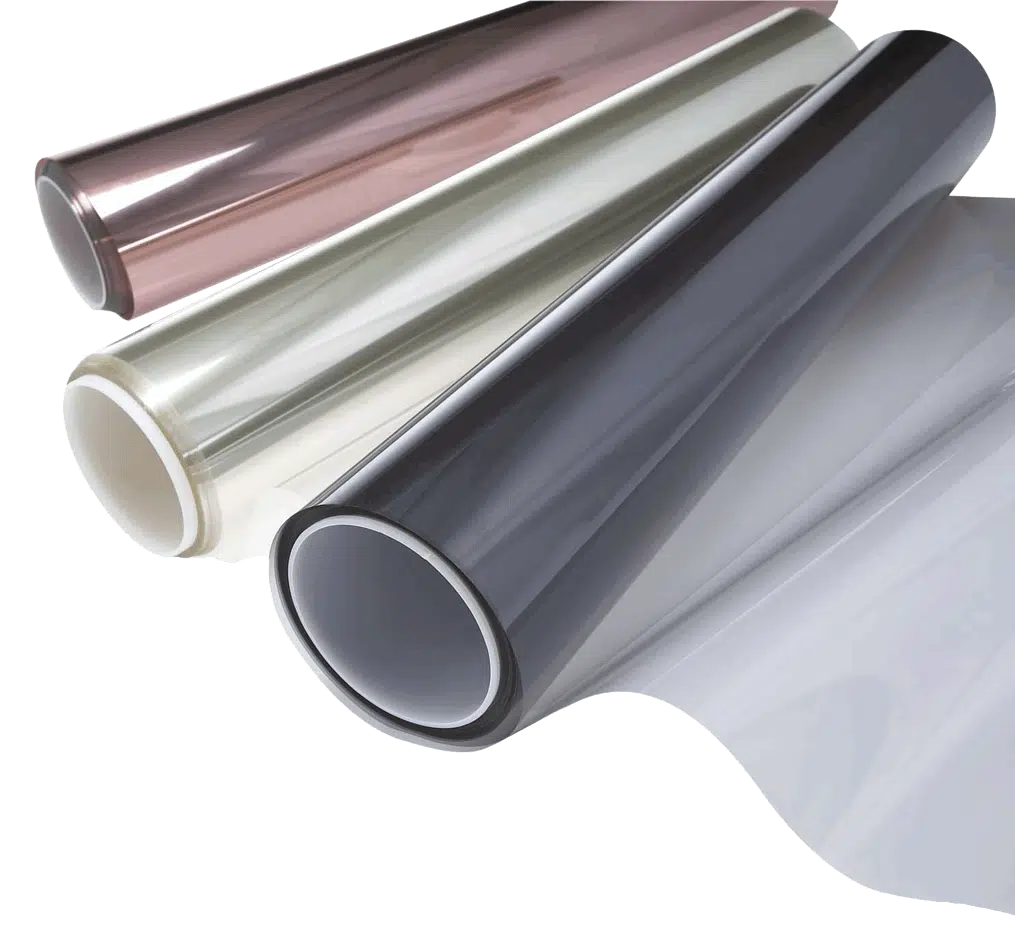 ---
The film
---
How it all works
---
---
The key to exceptional quality begins with the right film.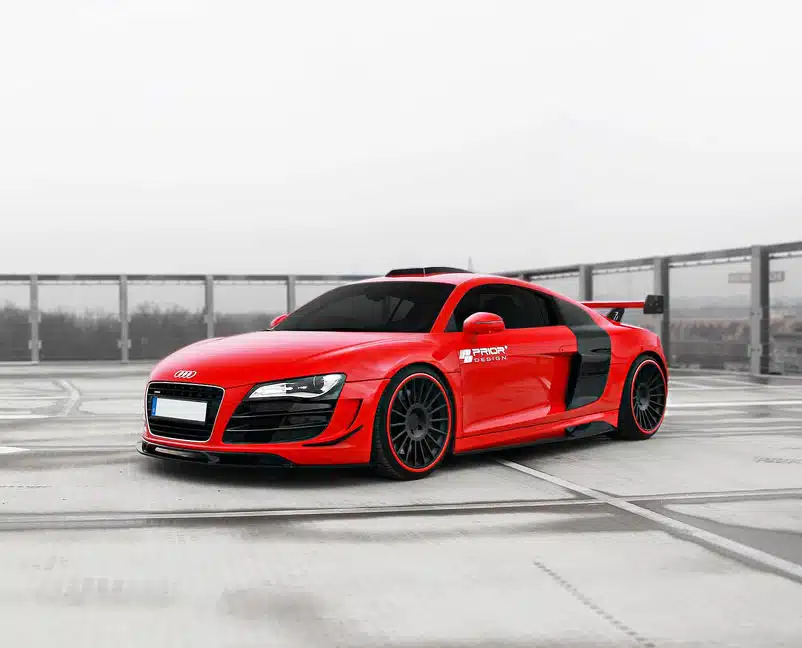 ---
Automotive window film
---
The Formula One® line is the result of 50 years of driving performance, precision, and protection.
---
---
Tint Specialists window tinting is Utah's exclusive dealer for Formula One® window films.
---
---
Formula One® High Performance Auto Tint™ has been specially designed to give you the highest heat and glare reduction on the market. Furthermore, all of the Formula One films offer the virgin, ultra-clear polyester base, advanced UVA and UVB protection, and a tough scratch resistant coating. Formula One window films come with a Lifetime Transferable Warranty free of charge to the customer. If you lose your warranty card or sell your vehicle, the window tint will always be covered. This warranty cannot be matched by any other window tint facility in Utah!
There is a select few that qualify to be authorized Formula One dealers, which made joining this elite class of installers only natural for Tint Specialists Window Tinting. While many films simply look good, Formula One shares our standards of customer satisfaction, high-performance products, and hassle-free long term support.
---
---
Llumar ATC Series
---
For a great look that lasts, the Llumar ATC Series is the answer. Cool Charcoal hues with the latest in Dyed Film Technology make the Llumar ATC Series the right choice for anyone looking to enhance their vehicles' style and appearance.
Classic™ Series  
---
The Classic™ Series is an exceptional value with the latest in dyed film technology. Its unique design gives the greatest color longevity of any non-metal film offering a no color change warranty. Unlike many other dyed films, our special coloration allows you to accent the look of your vehicle, not change it. Like all the FormulaOne® product series, Classic is simply at the head of its class, affording you the best protection achievable in a non-metal film.
Pinnacle® Series  
---
The unique technology utilized to produce the Pinnacle® Series of films makes it the most state-of-the-art automotive film today. With the advanced electronic systems in today's vehicles, it is imperative that a window film can allow optimum performance at all frequencies. The advanced technology utilized in manufacturing the Pinnacle Series provides a proprietary non-metallized, non-conductive, nano-ceramic technology film with maximum heat reduction, maximum ultraviolet rejection, excellent optical clarity and blockage of infrared rays. This is truly the modern, pinnacle of all automotive ceramic films available today.
---
Residential window film
---
Windows are an important part of any home, from the light they let in to views they reveal.
---
---
However, they can also create a host of problems ranging from excessive glare, heat build-up and high energy costs as you're forced to run the air conditioner more often to stay comfortable.
---
Residential window tinting with LLumar and Solar Gard window films can help you control these problems while providing increased comfort and lower overall energy costs.
Windows play a significant role in regulating heat and energy in your home. According to the EPA Energy Star Buildings Manual in the United States, approximately one-third of an average home's utility bills are wasted by heat loss in winter and heat gain in summer through untreated windows.
Residential window tinting with LLumar and Solar Gard window films can lower heating and cooling expenses by reducing solar heat from the outside, reducing hot and cold spots inside, and helping to prevent heat from escaping. Our security film will increase the strength of your glass to help stop unwanted entries from occurring.
Open your blinds, shades, or drapes and let the sunlight in! Window film reduces glare by up to 87%, making it easier for you to watch television or work on a computer. And because residential window tinting is available in a variety of clear, light and subtle shades, you'll be able to enjoy your view.
---
---
"Ultra Clear", Distortion-Free (CDF) Adhesive System
---
All our films are made with "Ultra Clear" polyester that will not distort your view, day or night. The patented CDF adhesive system bonds film to the glass at the molecular level for longer lasting performance. You will not experience bubbling, cracking, or distortion over time. Other brands cannot make this assertion.
Premium Warranty
---
We stand behind these products with the Solar Gard & Llumar Warranty. Known as the best in the industry, our Window Film warranty protects against thermal stress, seal failure, and film failure. This Warranty can be fully transferable if the home is sold. Tintspecislists Window Tinting endorses Solar Gard and Llumar window films as they will never peel, bubble or change color. Our Solar Gard and Llumar window films are dual pane safe and carry a hassle-free, lifetime warranty for labor and materials. For Salt Lake windows, tint with Tintspecialists to ensure you receive top-of-the-line protection by Solar Gard & Llumar films.
---
Commercial window film
---
As one of the world's leading brands of architectural window film, LLumar has been enhancing iconic, well-known buildings around the world for decades —with proven results.
---
---
From Buckingham Palace to the Vatican to Chrysler World Headquarters, LLumar consistently exceeds the expectation of the most discerning customers.
---
---
With LLumar, you get the tools to raise the style, performance and safety of buildings to new levels. Whether your clients are looking to improve occupant comfort, lower energy costs, enhance privacy, protect against graffiti or help deter thefts or terrorist attacks, LLumar is the choice of more architects and designers around the world and for good reasons:
---
---
Energy Saving Solar Window Films
---
LLumar energy-saving window film can boost the performance of nearly any glazing system, significantly reducing energy consumption and peak demand and lowering carbon emissions.
Professional energy audits estimate that buildings retrofitted with LLumar energy saving window film could realize annual energy savings as high as 15%. Return on investment can be achieved in as little as three years.
Is Your Building Energy Efficient? The U.S. Department of Energy estimates that one-third of a building's cooling load is from solar heat gain through windows, and nearly 75% of existing windows are not energy efficient. LLumar offers an Energy Audit process that utilizes widely accepted U.S. Department of Energy analytics to analyze how LLumar energy saving window films can improve efficiency to deliver significant savings and rapid payback.
Decorative and Designer Glass Enhancement Window Film
---
Tint Specialists window films will help you add privacy to confidential areas, make a bold design statement, or replicate the premium look of sandblasted or etched glass, create unique patterns, add color, or intricate layered designs – all without sacrificing natural light or aesthetics. It's the perfect balance between function and style, making it ideal for almost any application. From residential to commercial, retail to hospitality, the possibilities are endless. These films are available in frost white to bronze, translucent colors, opaque solid colors, and many decorator designs.
Graffiti Damage Control Window Films
---
Many cities in the United States are experiencing the growing problem of vandals tagging glass and other surfaces in public places using mechanical etching tools, acid, and paint.
LLumar anti-graffiti window film, also known as LLumar sacrificial film, is now the front-running solution to cost-effectively mitigate damage. The anti-graffiti coating is a film, not a weak clear coat or a permanent laminate. These specially designed films, nearly invisible once installed, provide a removable, sacrificial surface that can reduce or eliminate the need for expensive glass replacement. A single replacement of just one window can easily exceed ten or twenty times the cost of film installation.
Whether they are applied to vertical or sloped glass, or mirrors or stainless steel, in malls, on buses, in office buildings. Installation and replacement by professionally trained staff is quick and easy, avoiding the disruption caused by window replacement. When vandals strike, the film is simply removed along with the tags, revealing the undamaged glass surface ready for the replacement of sacrificial film.
Safety and Security Films
---
Crime is always a concern in the Salt Lake and surrounding areas. Beyond crime and vandalism, terrorism, and natural disasters, everyday accidents are also of real concern. LLumar is also ideal for use in high-traffic areas with windows or other surfaces vulnerable to "smash-and-grab" theft or vandalism. Made with thick, heavy-duty polyester bonded by strong adhesives, LLumar safety and security films provide an optically clear yet powerful barrier that helps hold glass in place should impact occur. Danger from windborne debris, seismic tremors, and accidental impact can be greatly reduced.